Amazing Pneumatic Compression Support!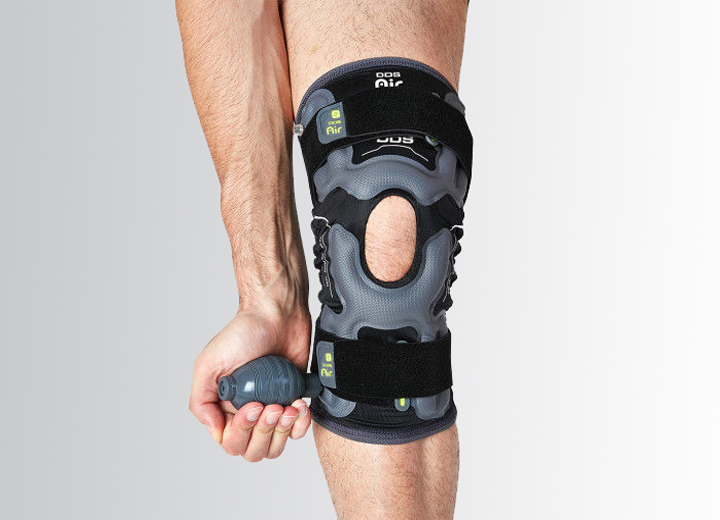 DDS's newest innovation is the first of its kind. The DDS AIR is designed to provide superior compression support to help reduce knee pain; improve circulation; and reduce swelling. It's strategically placed AIR chambers help protect and stabilize the kneecap by forming a buttress around the patella without limiting any range of motion.
Pneumatic Compression Support
Improves circulation & reduces swelling
Drug free pain relief for sore joints and muscle stiffness
Prevent pain by wearing during strenuous activity
Increases mobility
Air Buttress patella stabilization
Discreetly worn under clothing
Sleek, Lightweight and Breathable with Quick-Dry Fabric
DDS AIR designed to apply pressure on the knee joints without compromising motion for an active lifestyle so you can move safely and in comfort. It allows you to adjust how much air is inflated into the brace so that you can use different levels of compression. It's sleek to wear under clothing during work or versatile to wear during all different types of sports. Enjoy DDS AIR for any indoor or outdoor activities that you love.