The New & Affordable DDS G2 From the Original Spinal Air Brace Company
DDS's new G2 Decompression Belt offers consumers an affordable retail back belt to decompress the lumbar spine with the same patented superior technology throughout the DDS line of products.
Spinal decompression stretches the torso vertically and displaces stress away from the affected disc and nerve. Pressure and pain levels, within the lower back, is significantly reduced which will assist in active-rehabilitation.
In addition, a newly designed extended front Velcro closure offers a higher size range accommodating individuals to fluctuate in size and allowing them to share w/ friends and family.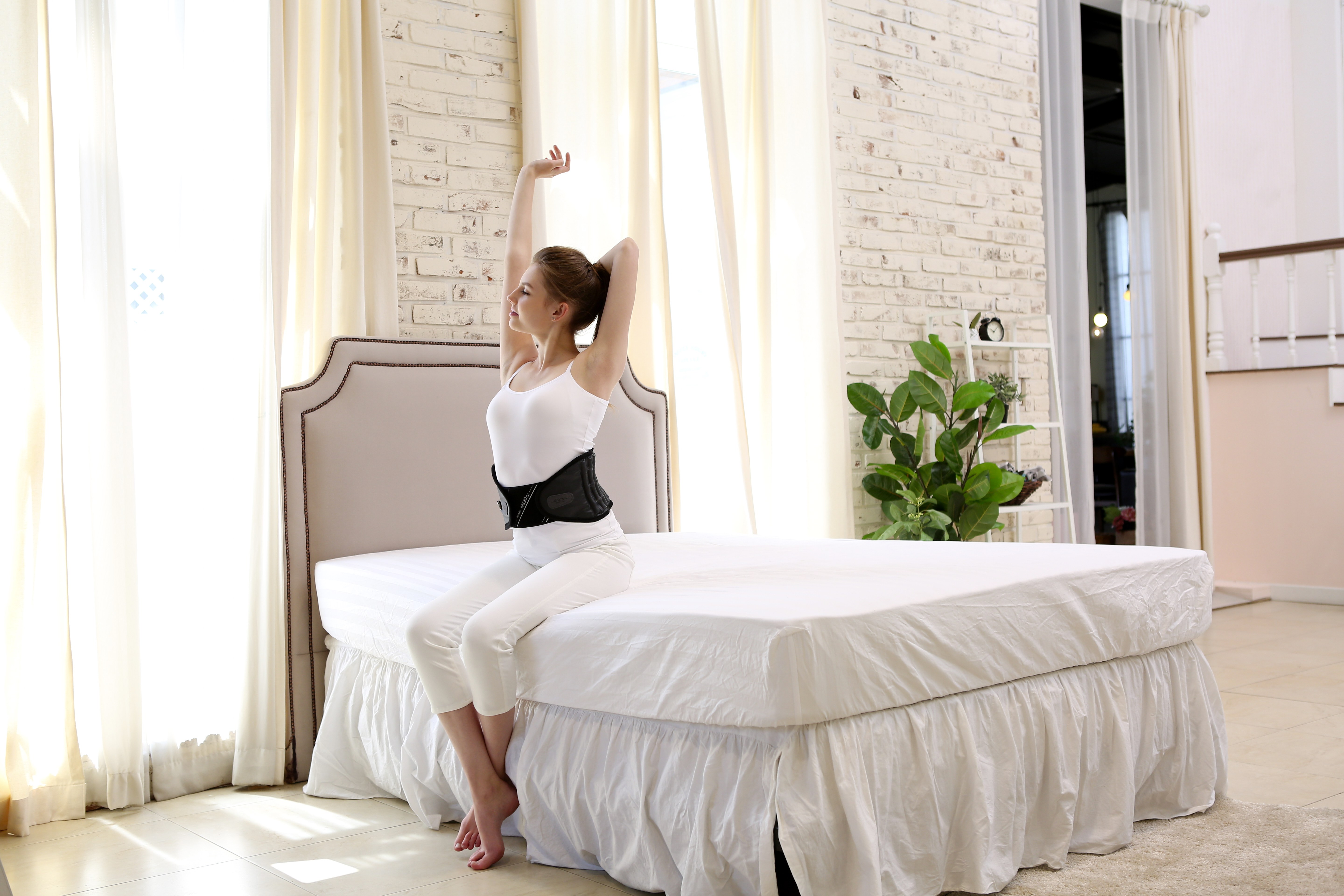 Start enjoying your life free from low back pain!
Discreetly worn under clothing to support your active lifestyle.
Drug free pain relief.
Stretches torso vertically reducing pressure on pinched nerves.
Can be worn to prevent pain prior to strenuous activity.
Accommodates a wider range of sizes so you can share with your family and friends.
60-Day Money Back Guarantee.
Free Standard Shipping.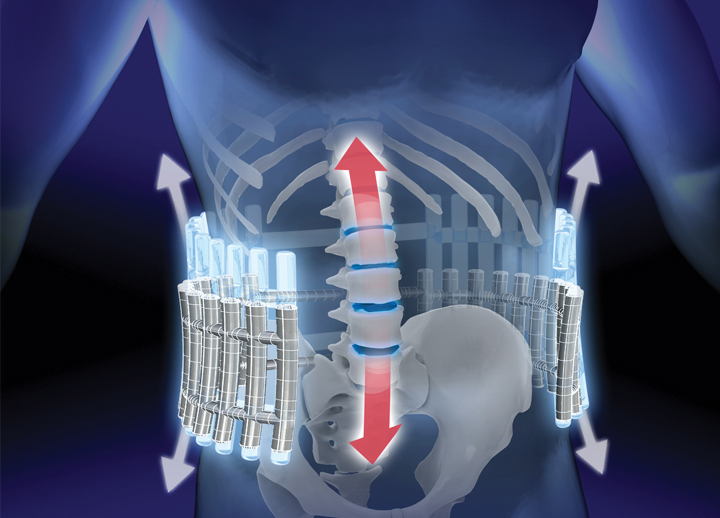 The G2 Decompression Belt's unique and patented spinal air traction design is thin, lightweight and easy to use; it offers a high degree of mobility, alleviating and preventing back pain. It can be discreetly worn under clothing allowing you to perform daily activities such as driving, walking and standing for long periods of time, and enabling those with an active lifestyle to work, enjoy sports and other leisure activities pain-free. Disc Disease Solutions will speed up your recovery and help you enjoy the daily activities that were once too difficult.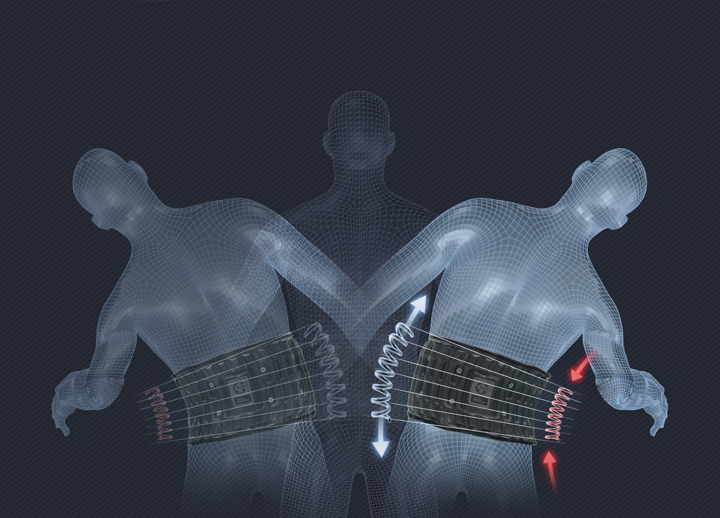 No Atrophy!
The Air Spring System promotes active rehabilitation while strengthening and stabilizing the spine. The G2 Belt is flexible and does not restrict muscle movement. It prevents muscles of the lower back from atrophying or weakening.
Spinal decompression is created as the back brace inflates with air. Our patented VAP Technology decreases axial loading while increasing intervertebral disc space by anchoring underneath the rib cage pushing upwards and against the pelvic girdle pushing downwards. This action displaces stress away from the affected disc and nerve. Pressure and pain levels, within the lumbar spine region, is significantly reduced.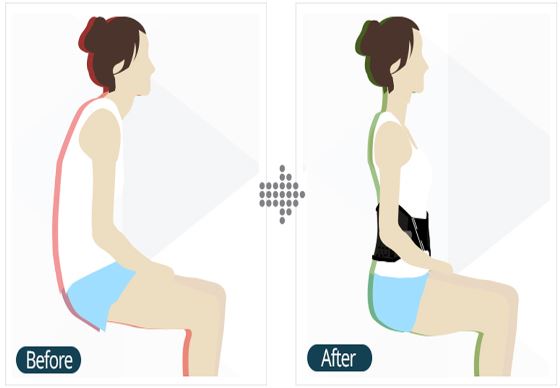 Posture Correction
The lower back is especially vulnerable to pain caused by poor posture.  The lower back supports the weight of your upper body.  When you slouch or slump, your spine is not in proper alignment so your muscles and ligaments strain to keep you balanced.   Uneven pressure on the vertebrae leads to wear and tear.
DDS is designed w/ the lumbar curvature in mind.  The air columns will gently re-align the spine by exerting pressure evenly.  Consistent use of DDS will allow the spine to return to its natural shape.